Creative frontend
developper and ui
designer from France
Hey i'm Roger Bentcha, I assist small companies and individuals in communicating with their customers by transforming their ideas into creative designs and code.
Don't let the noise of others' opinions drown out your own inner voice.
Frameworks and tools
I use many tools to archieve my creative work. I usually begin by writing or sketching my ideas on paper, and then transfer those ideas to design software before starting to code.
Works
HiddenCode
This is one of my favorite projects. I worked as a designer and frontend developer, and i was in charge of creating all frontend elements, from design to code.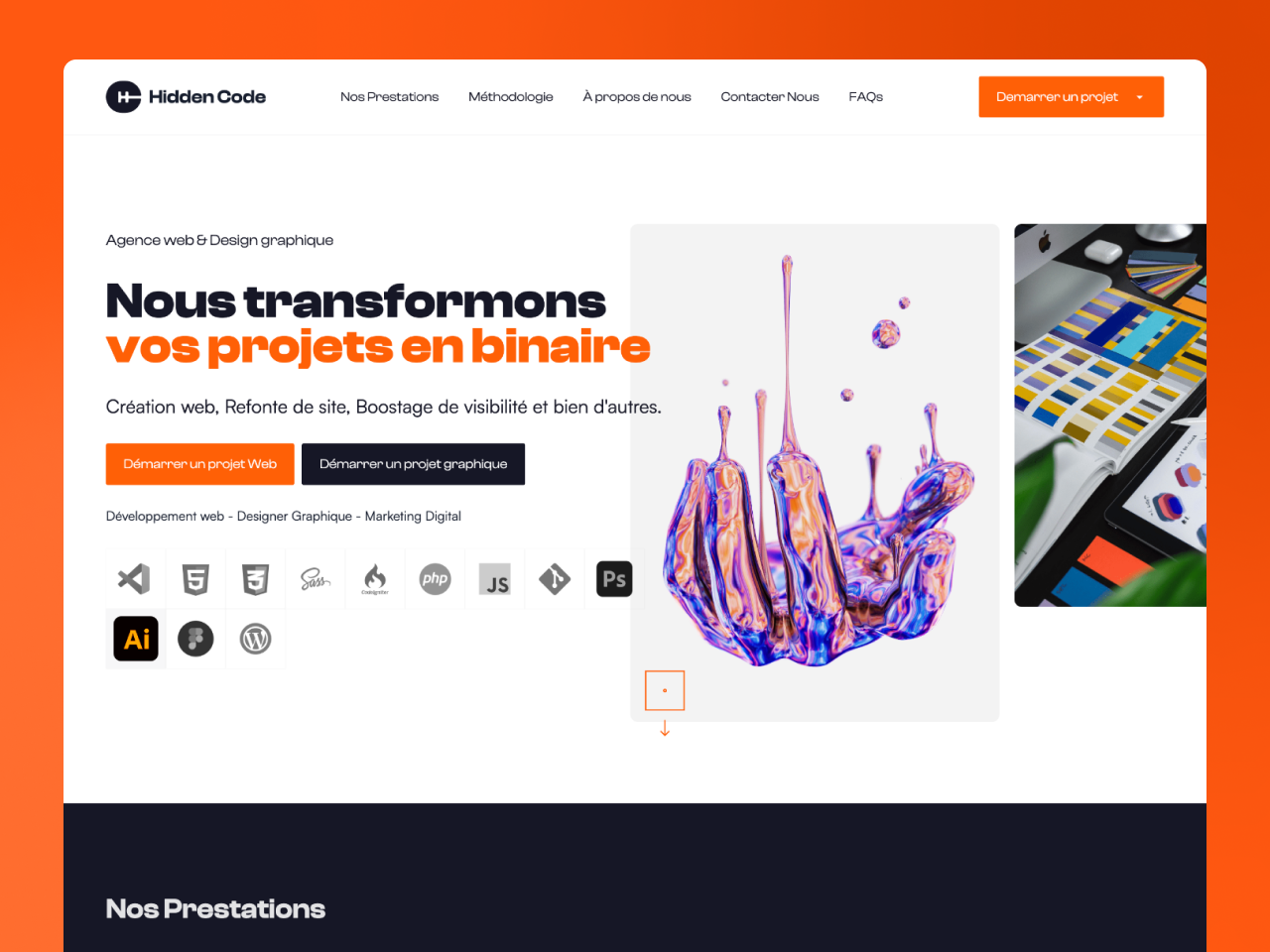 Incub
Role:
Frontend dev
UI designer
Backend dev
I worked here as a Full Stack developer and designer. I started by creating the design in Figma and brought the project to life with code. For the backend, I used Express.js.
Services
Services
I offer different types of services depending on my clients' needs, ranging from web design services (UI design) to coding (frontend and some backend).
Web Integration
I can convert different types of files(PSD, FIGMA, ADOBE XD, SKETCH) into code using HTML, CSS, and JavaScript.
UI Design
I offer UI design services to improve user interface of your website by providing a pleasant and intuitive user experience.
Logo Design
By understanding your needs, we can work together to create a logo that showcases the values behind your company.
About me
00
About me
Passionate about technology, I aspire to specialize in web programming and software development. I am proficient in HTML, CSS, JavaScript, and enjoy designing visually appealing and functional user interfaces that provide an exceptional user experience. I am constantly keeping up-to-date with emerging trends and technologies to stay innovative.